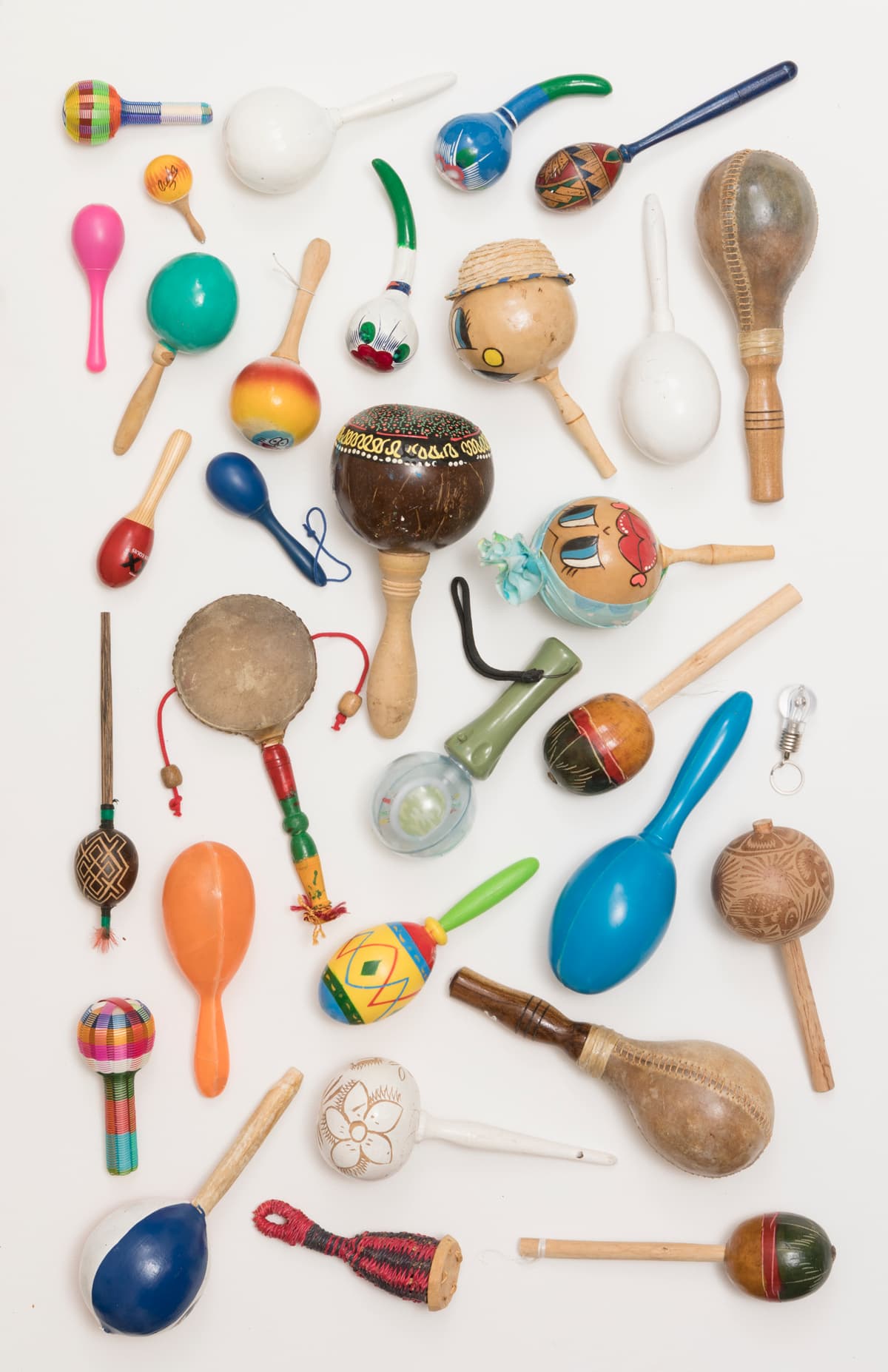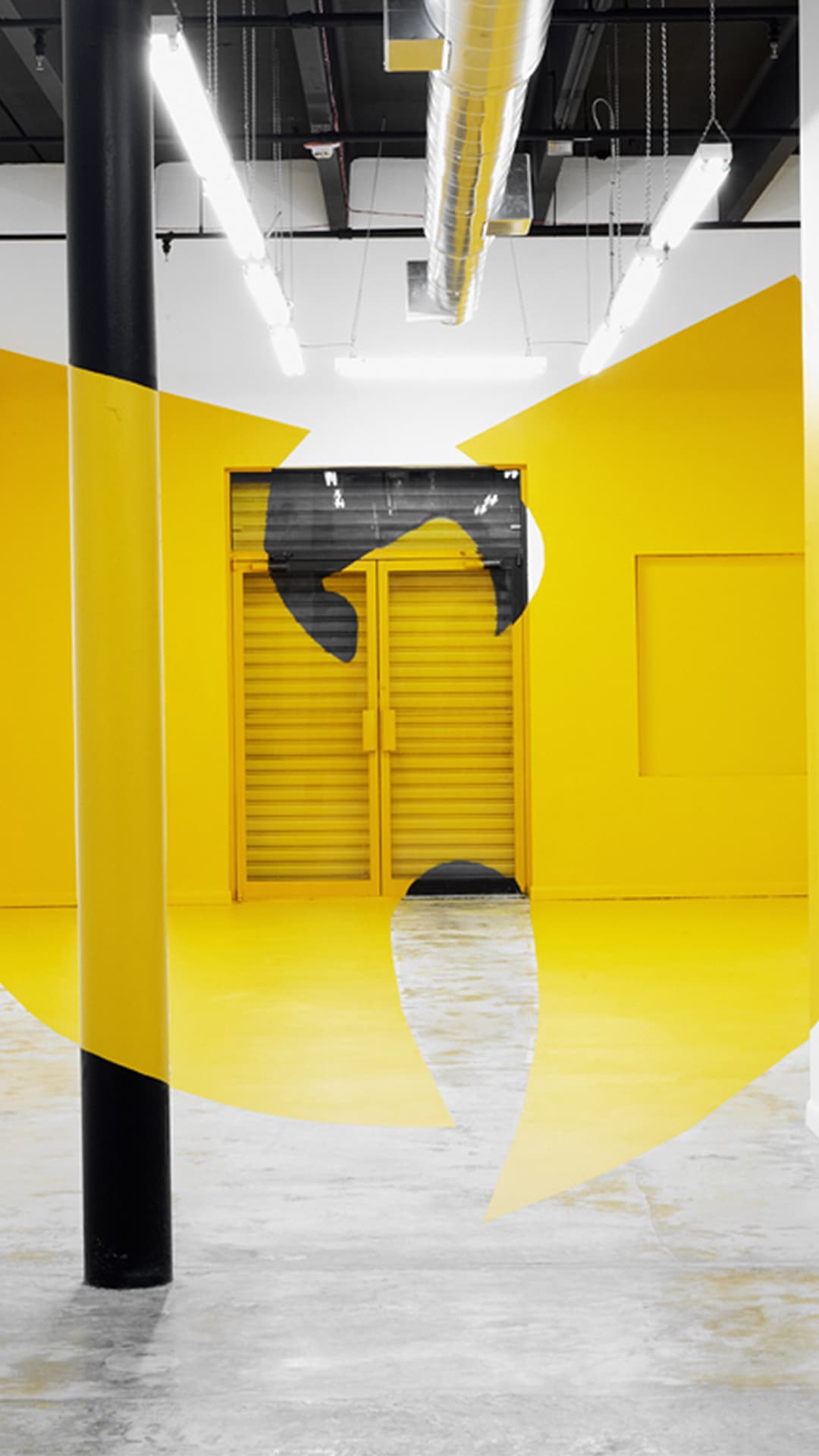 Utility Writers
Wallplay On Canal
New York, 2018
EXHIBITION
Wallplay On Canal
Location, YEAR
New York, 2018
PROJECT INFO
Utility Writers is a study of the symbols written by construction workers on the asphalt and sidewalks of New York City between 2016 and 2018. In this book and exhibition, MRKA questions how these utility symbols are reminiscent of graffiti:
The permanence yet simultaneous impermanence, the chosen colours and corresponding imperfections, the discolouration, the readability and letterform variations, their sudden appearance on the streets, the endless possible interpretations of these symbols, and ultimately the individuals involved, who write. MRKA uses a variety of media, ranging from raw interviews to a 10-feet rug featuring these utility symbols — bringing them back to the ground.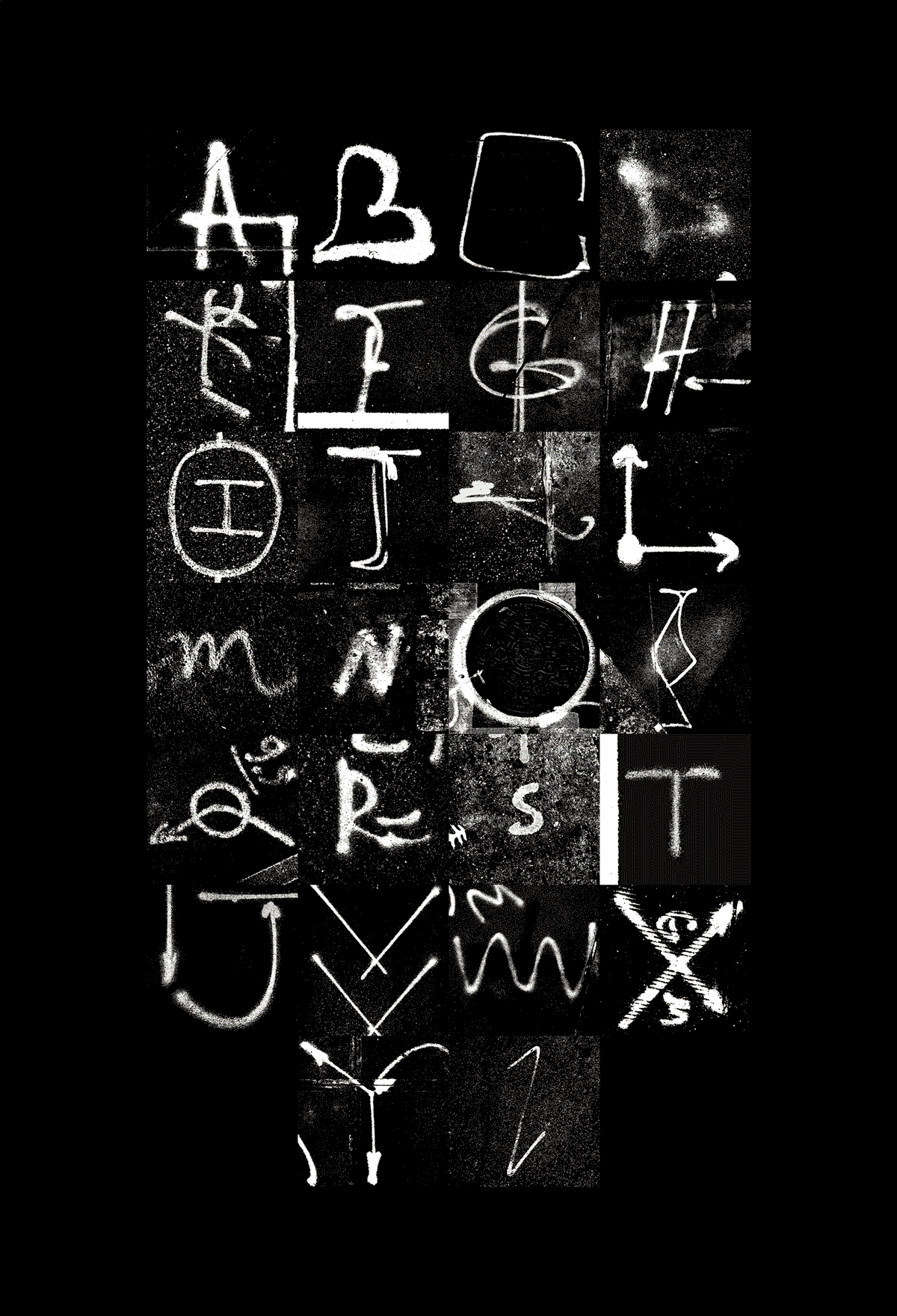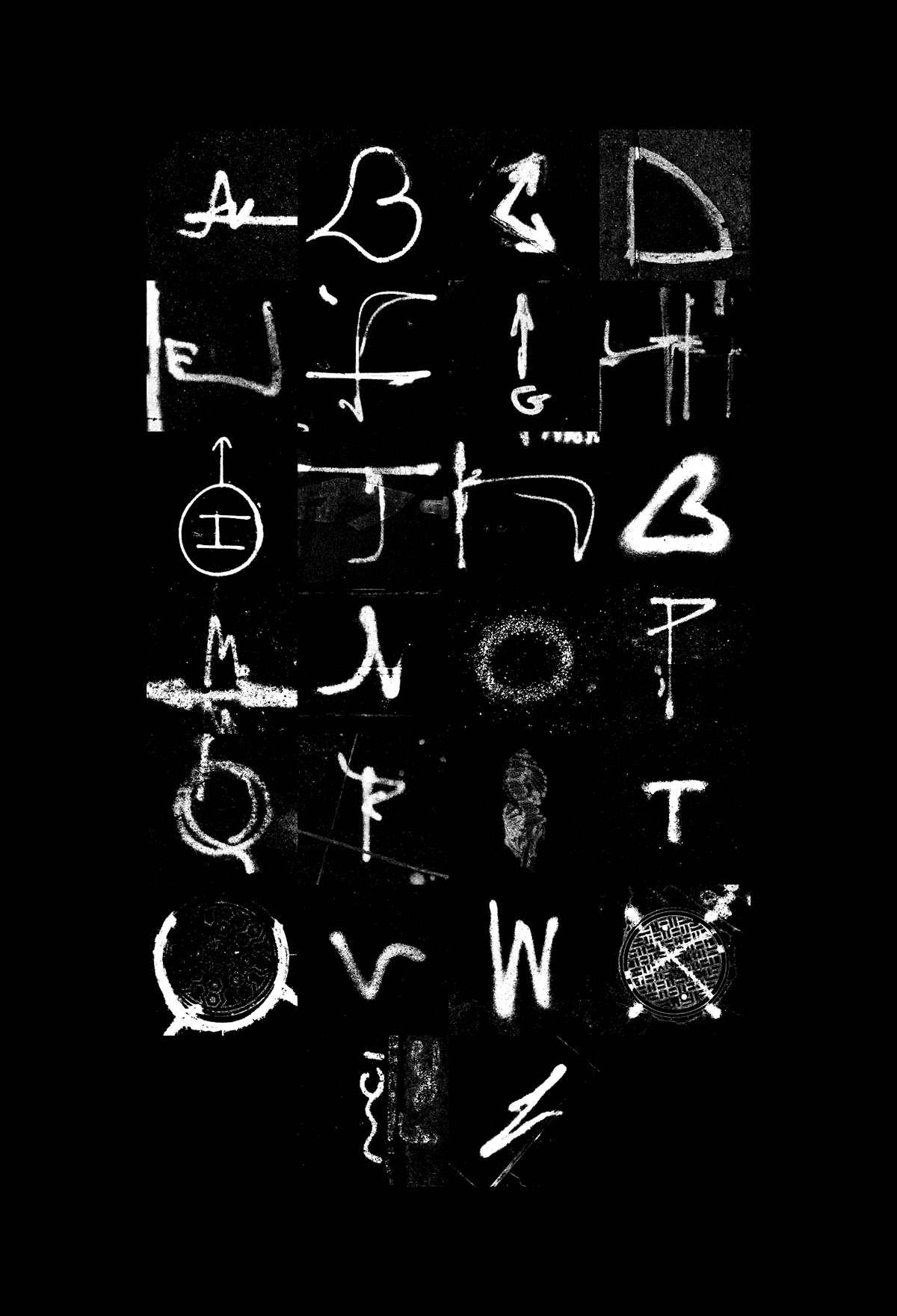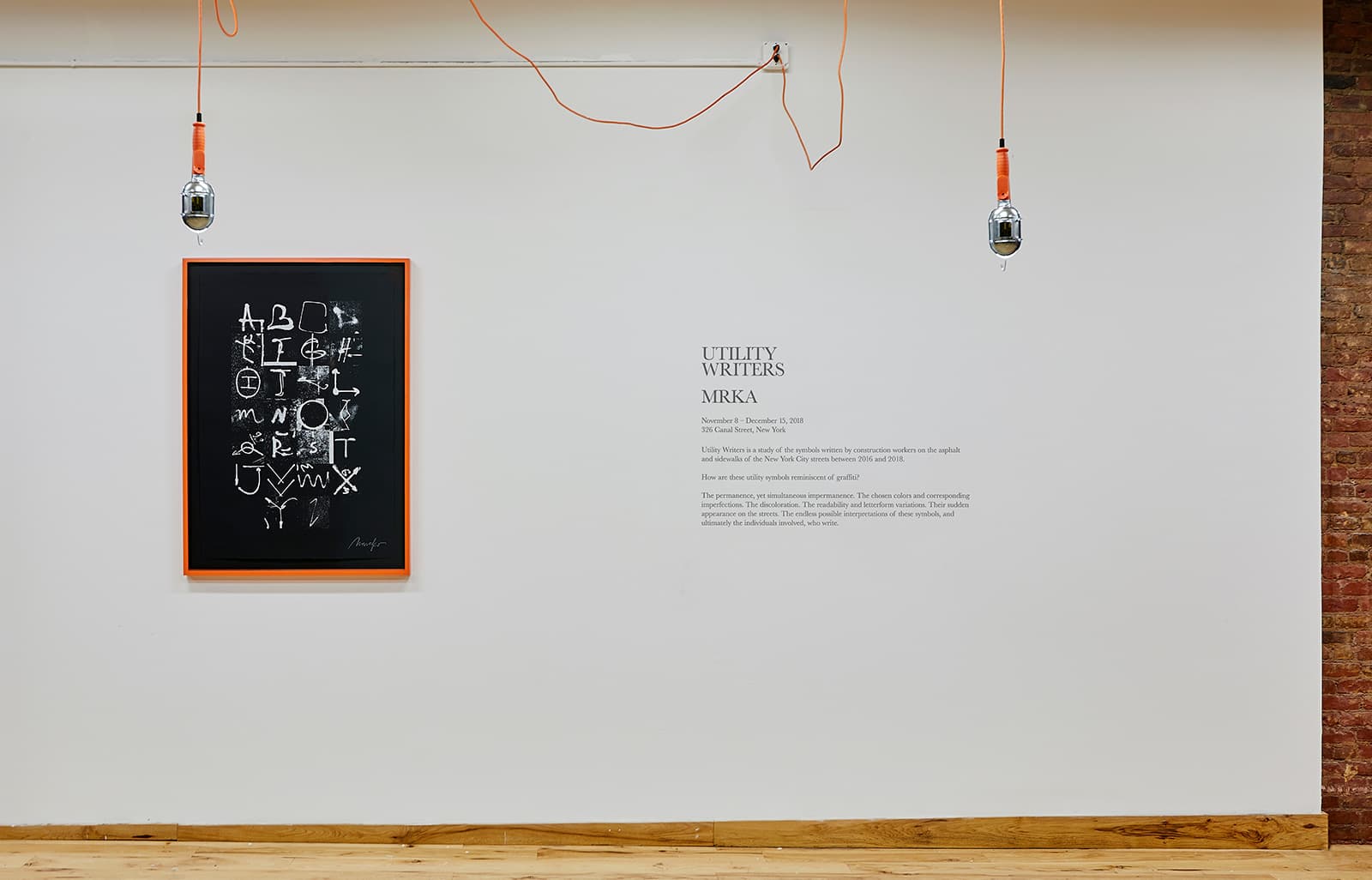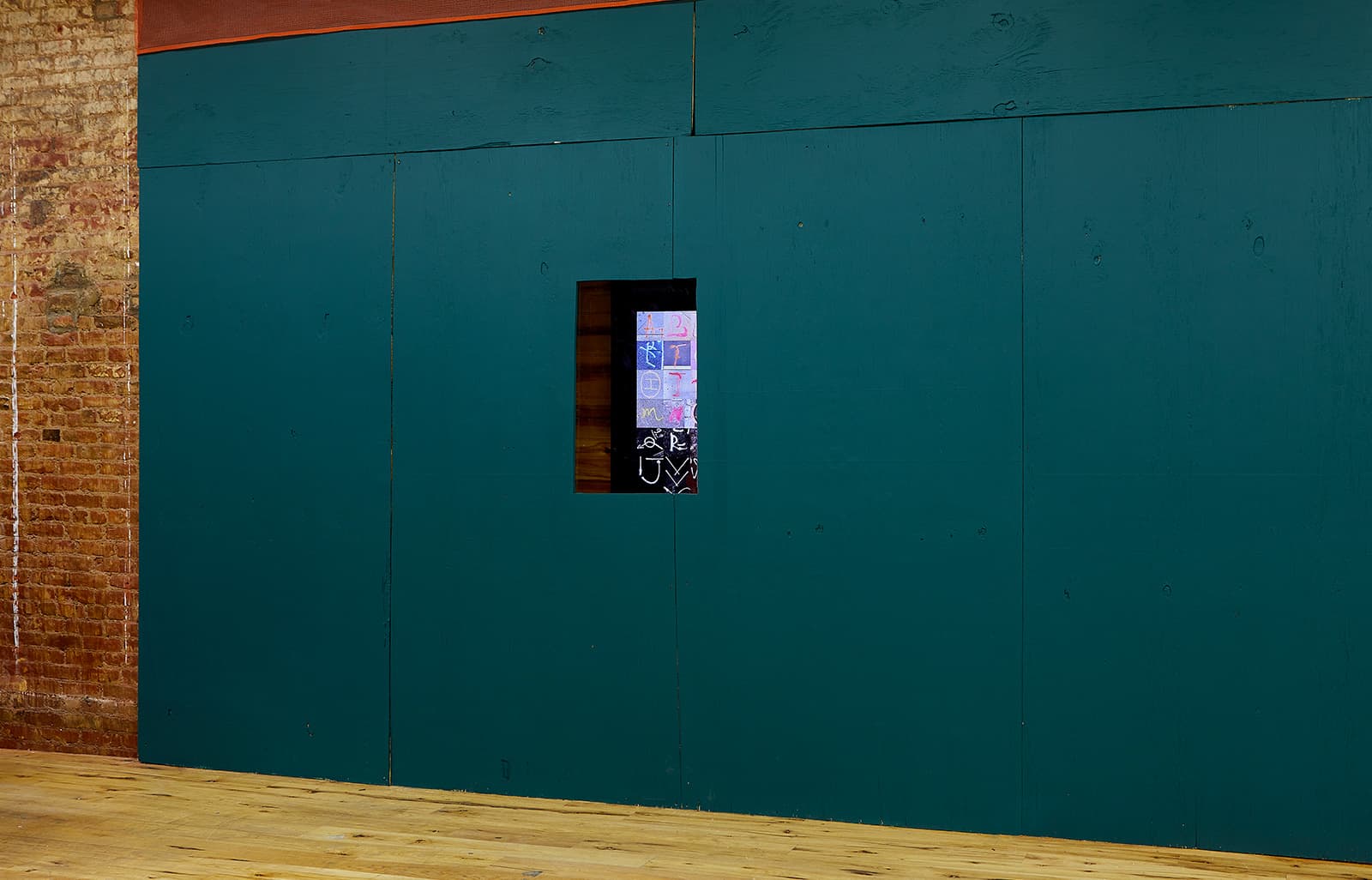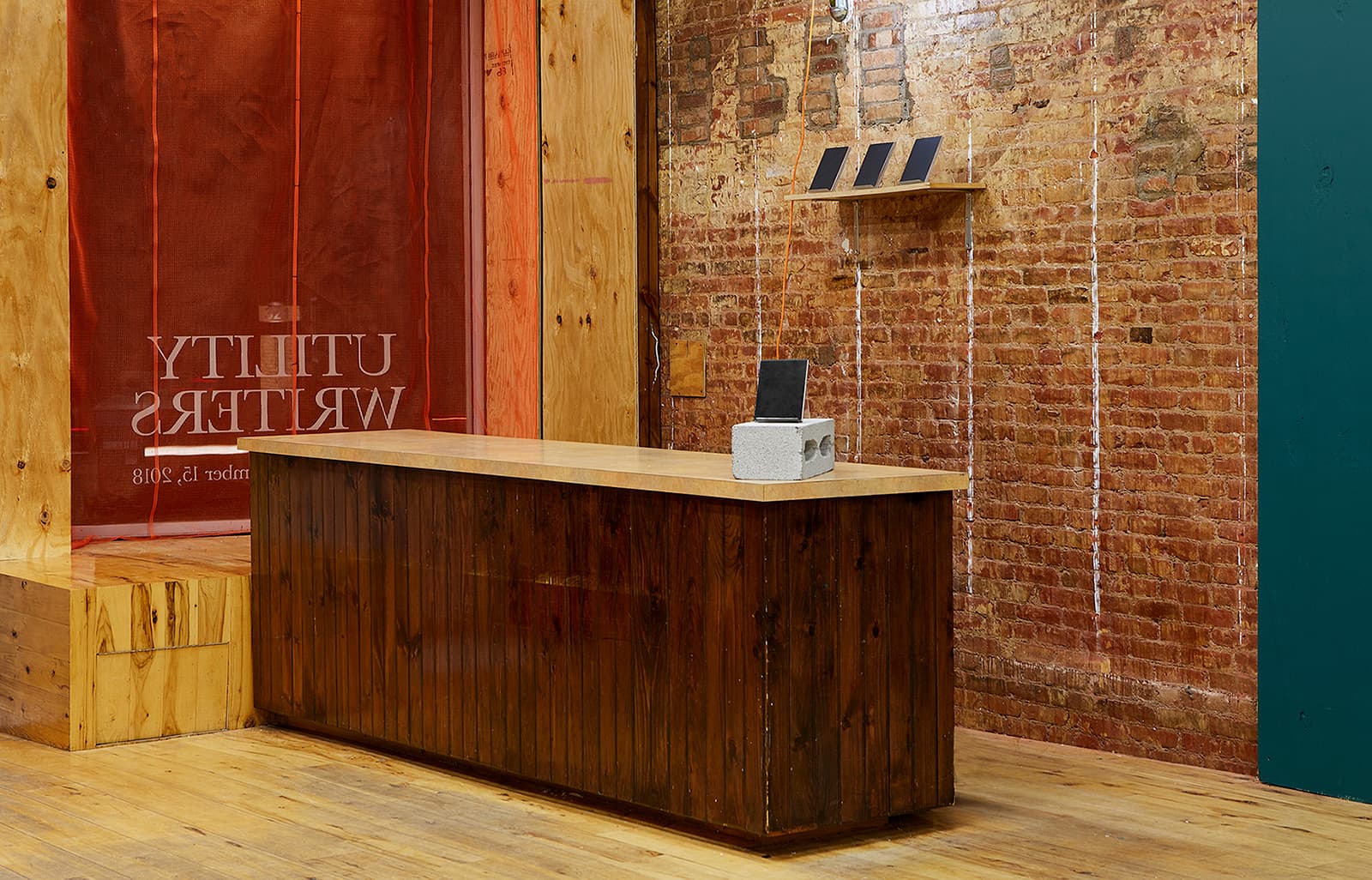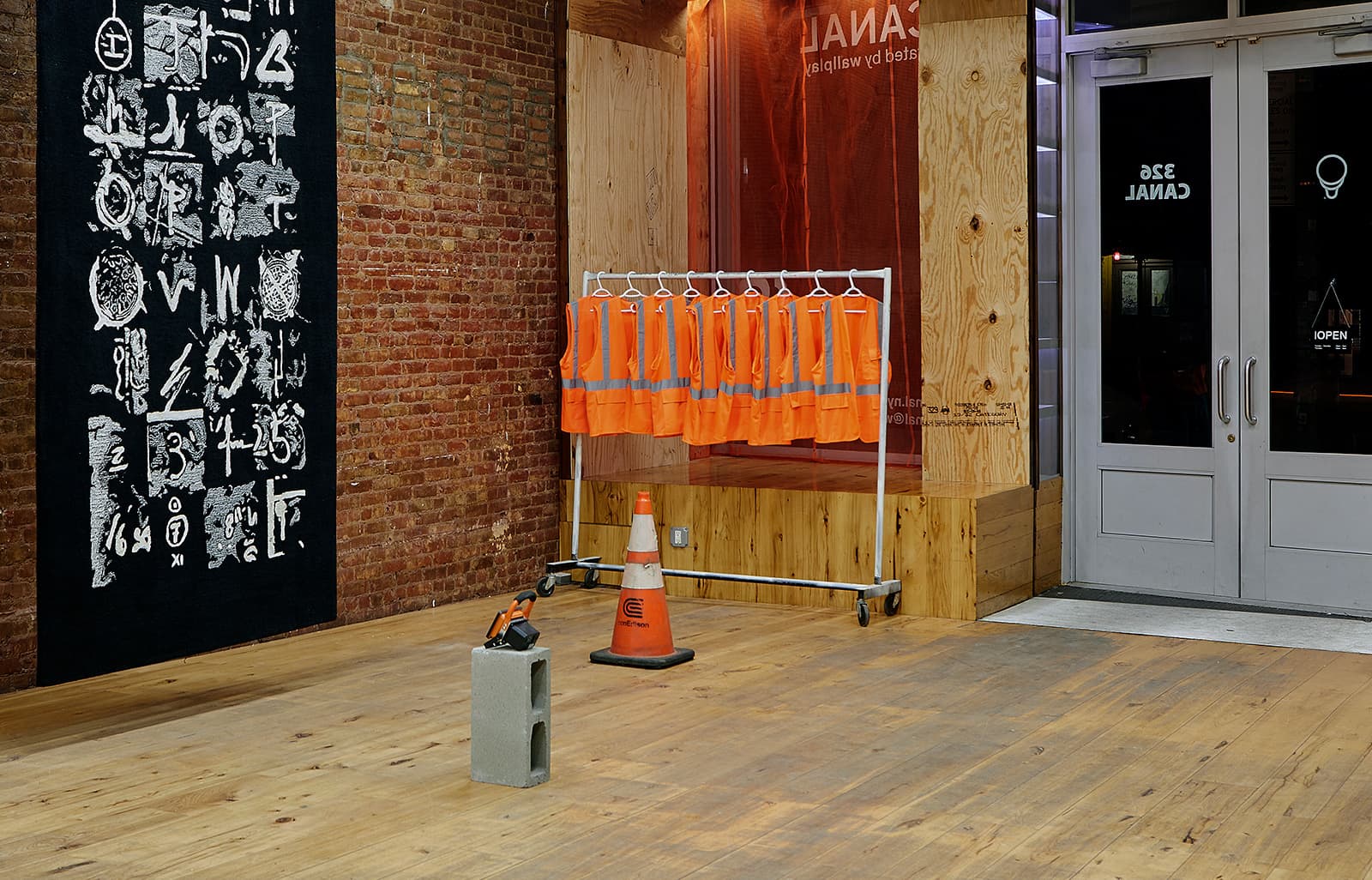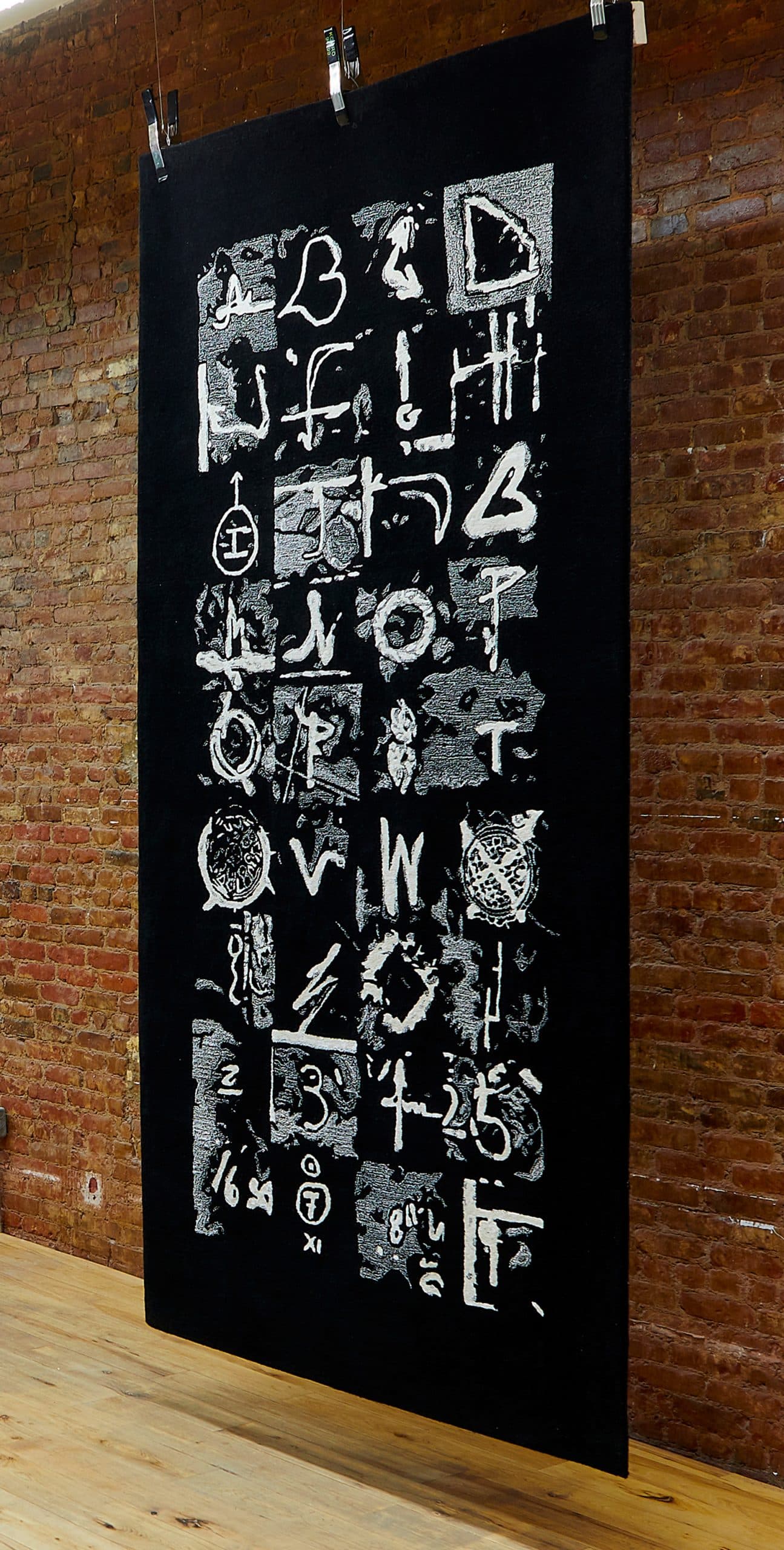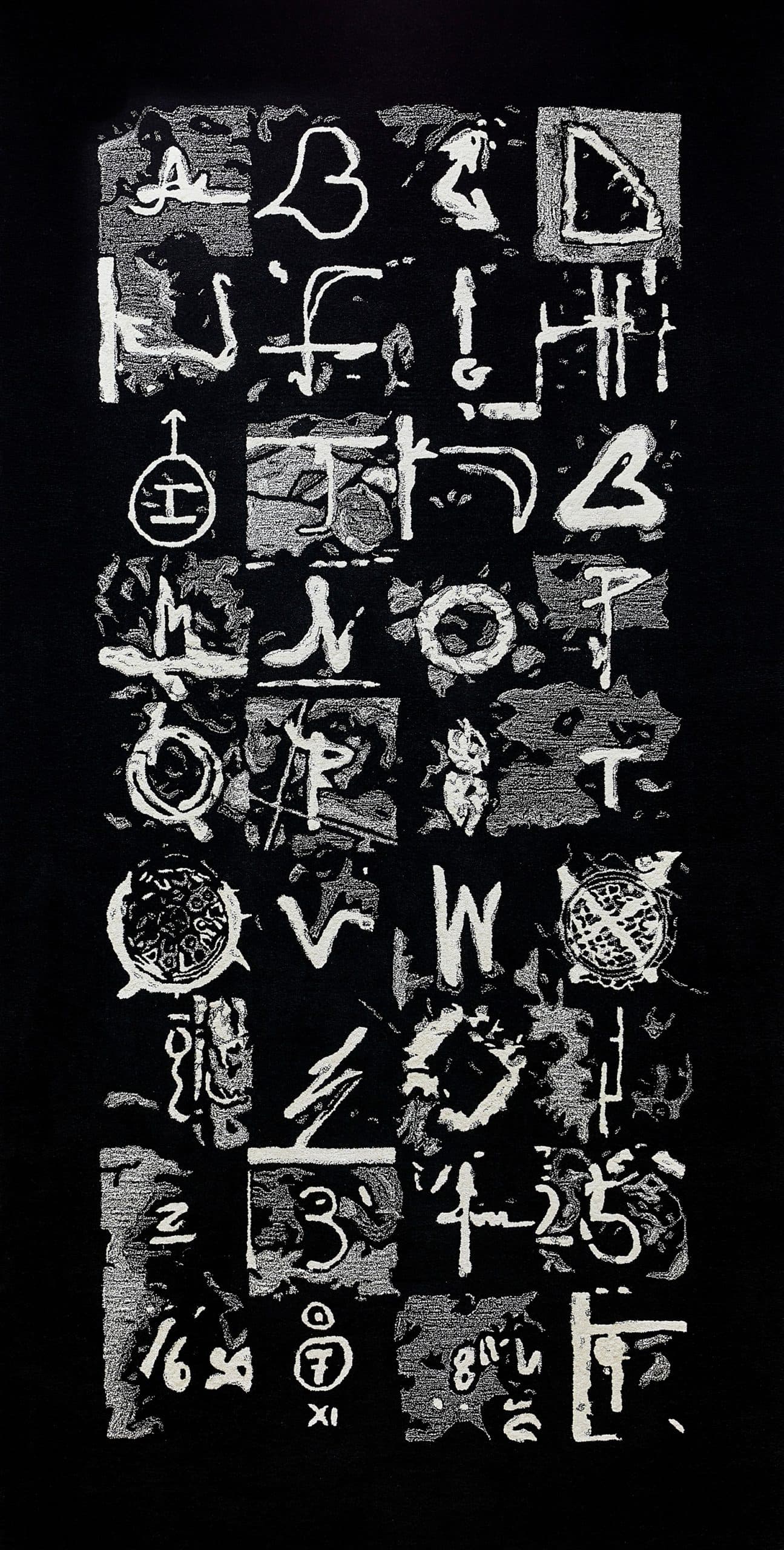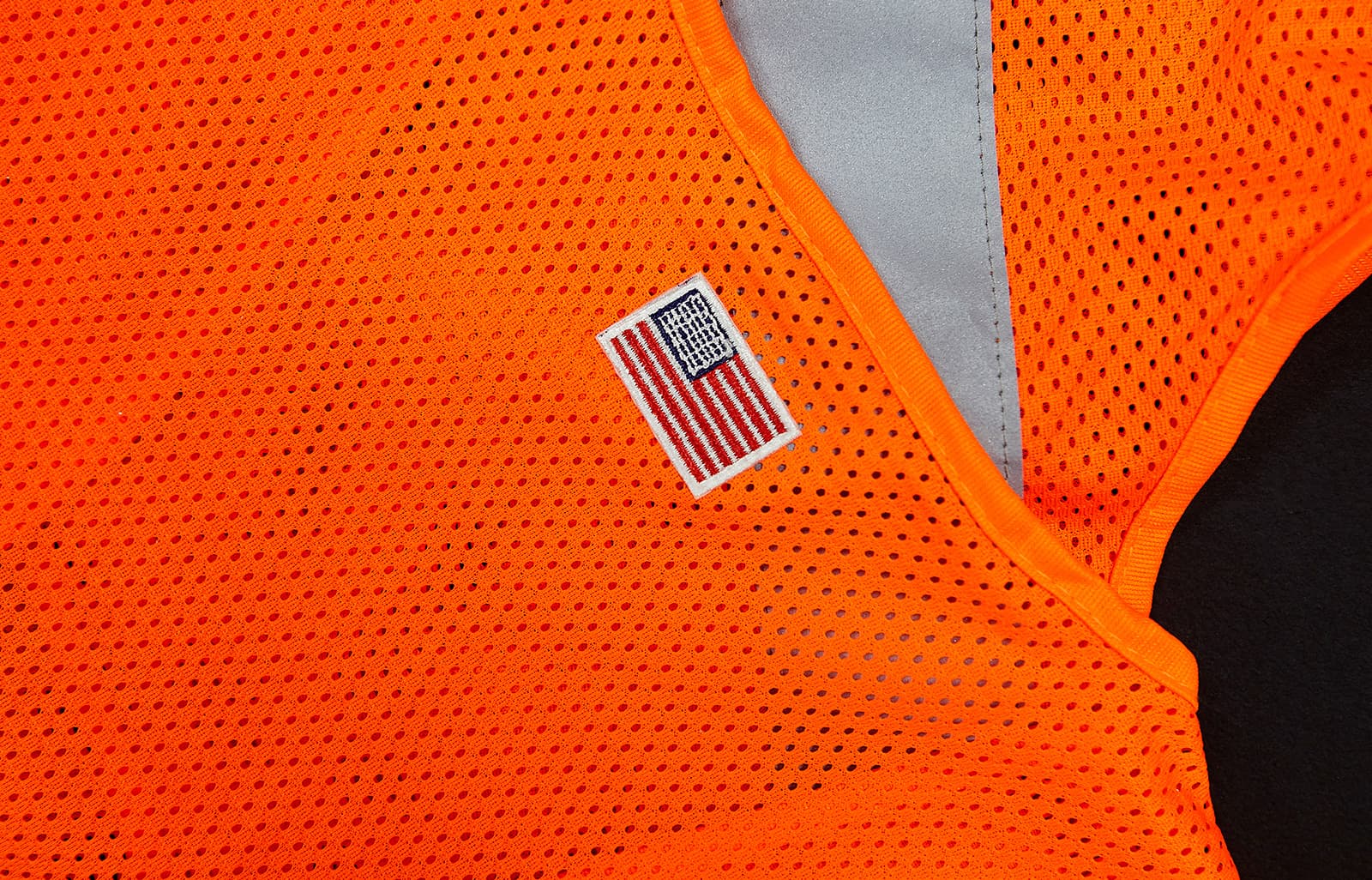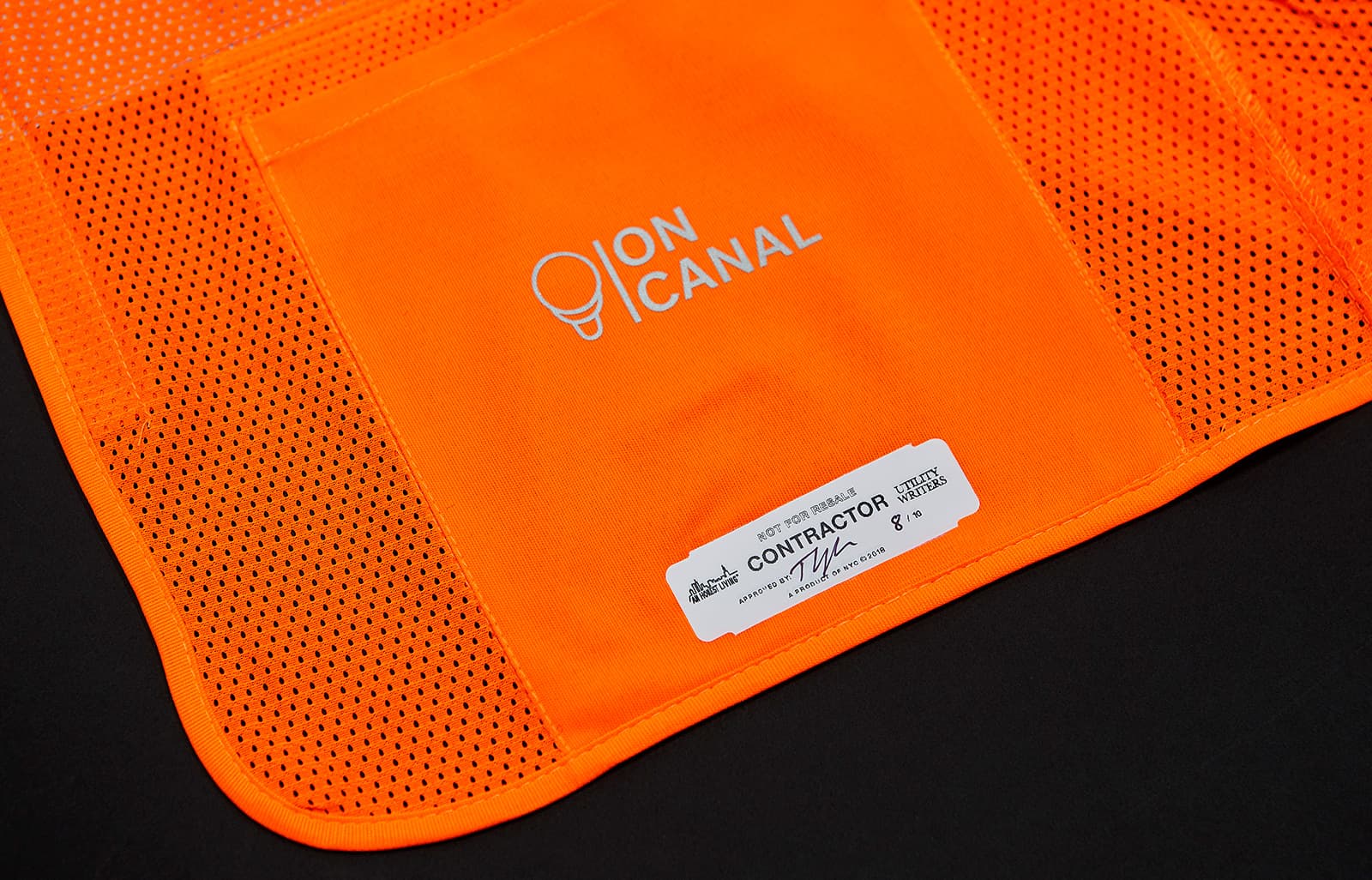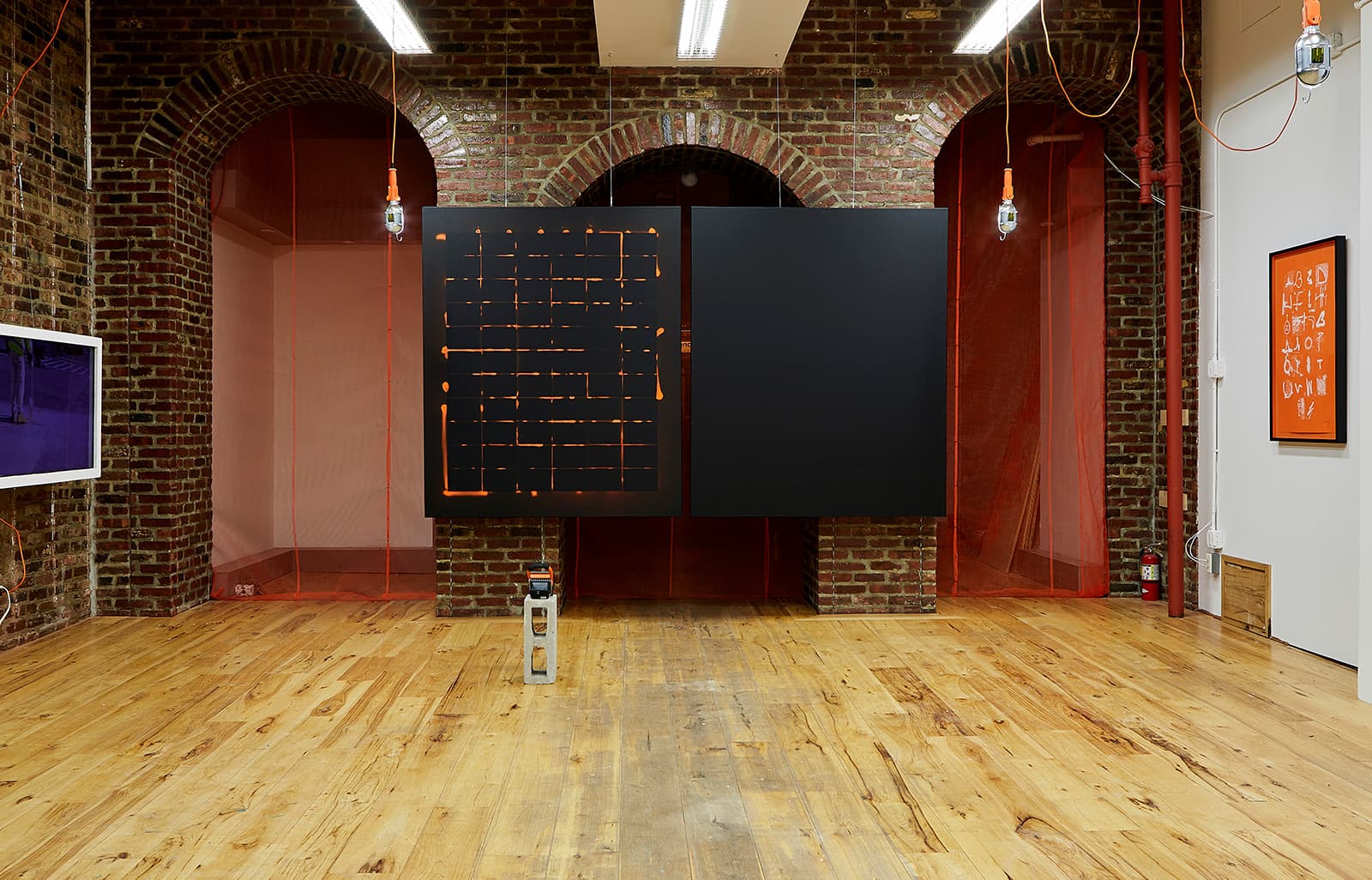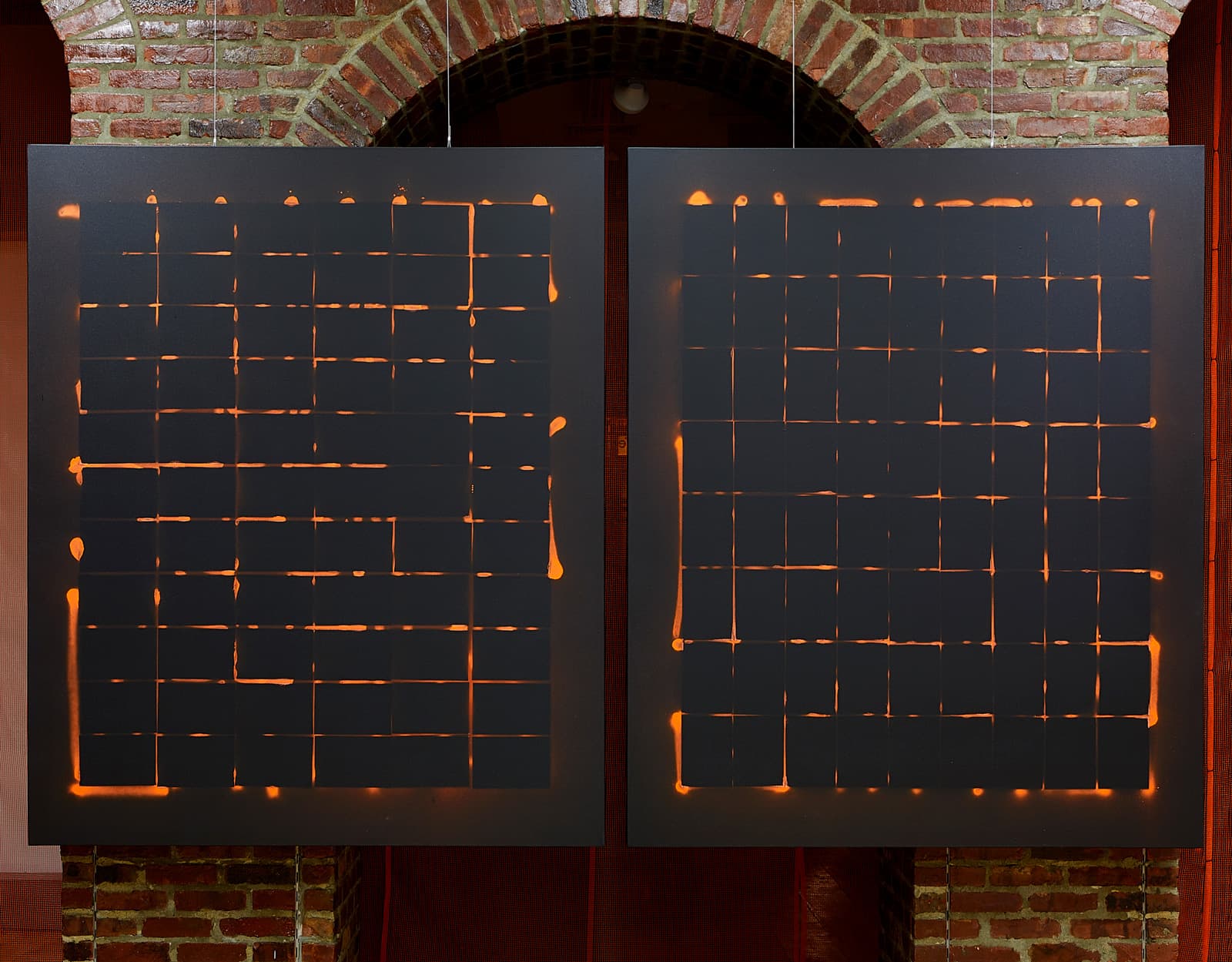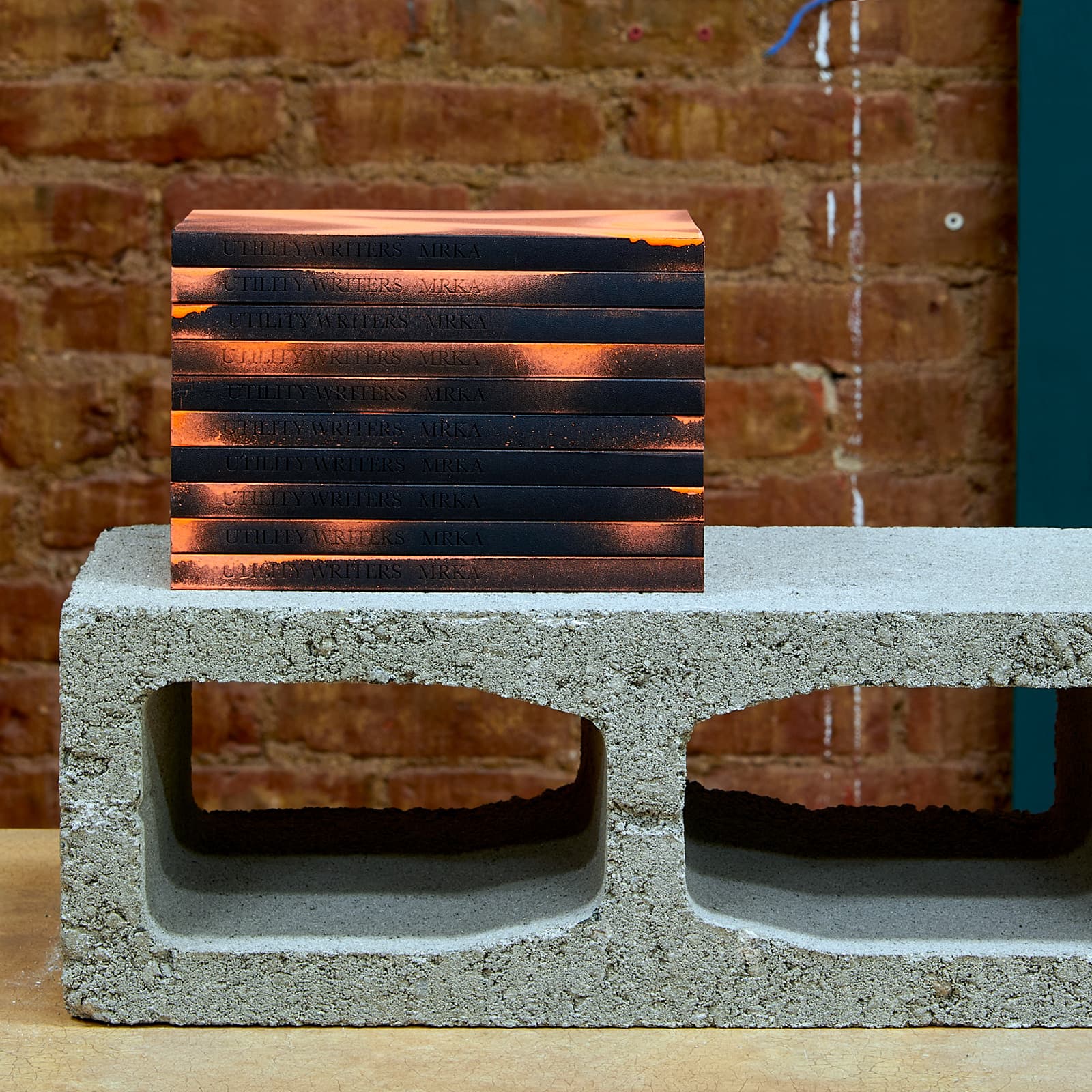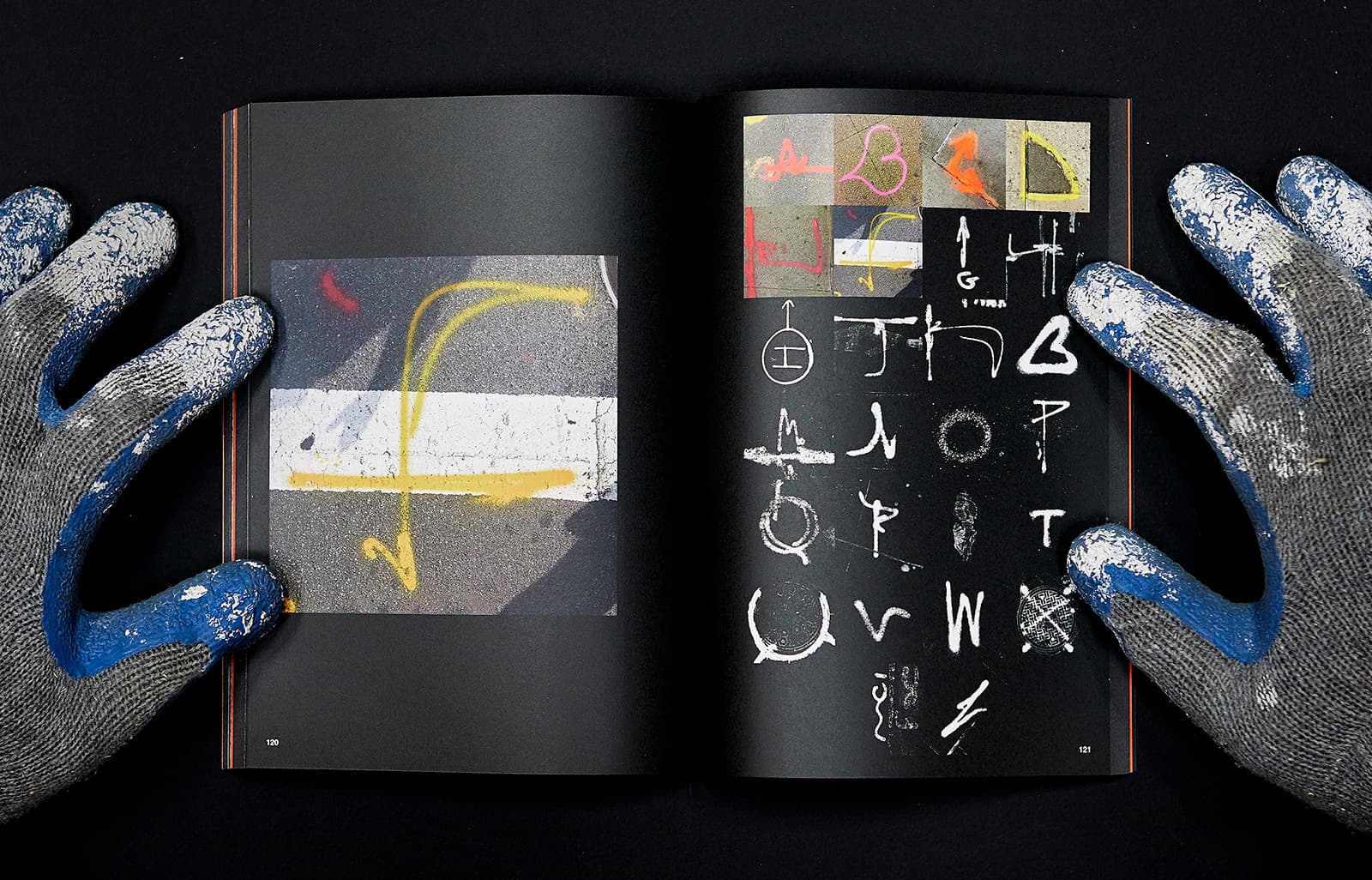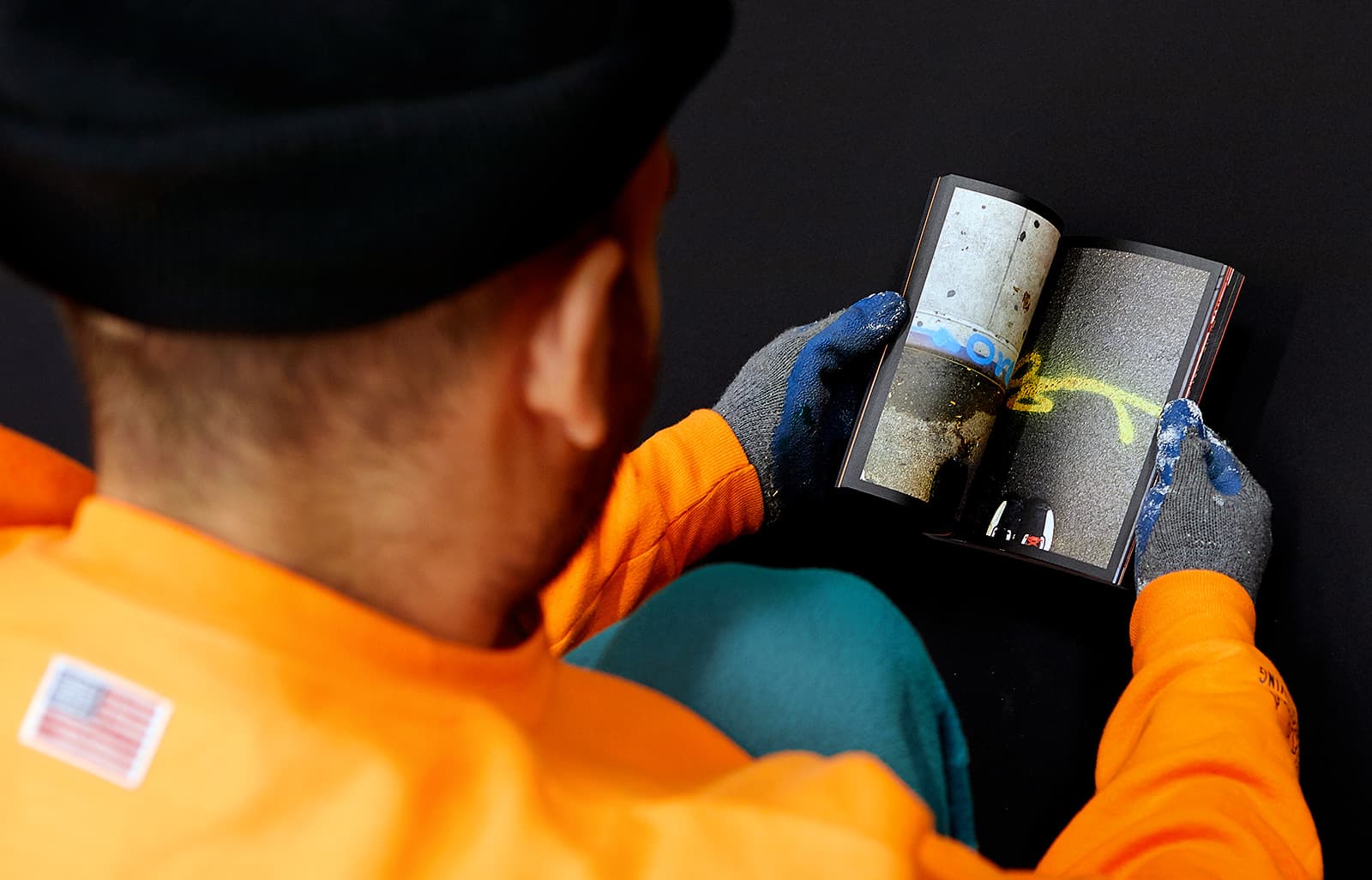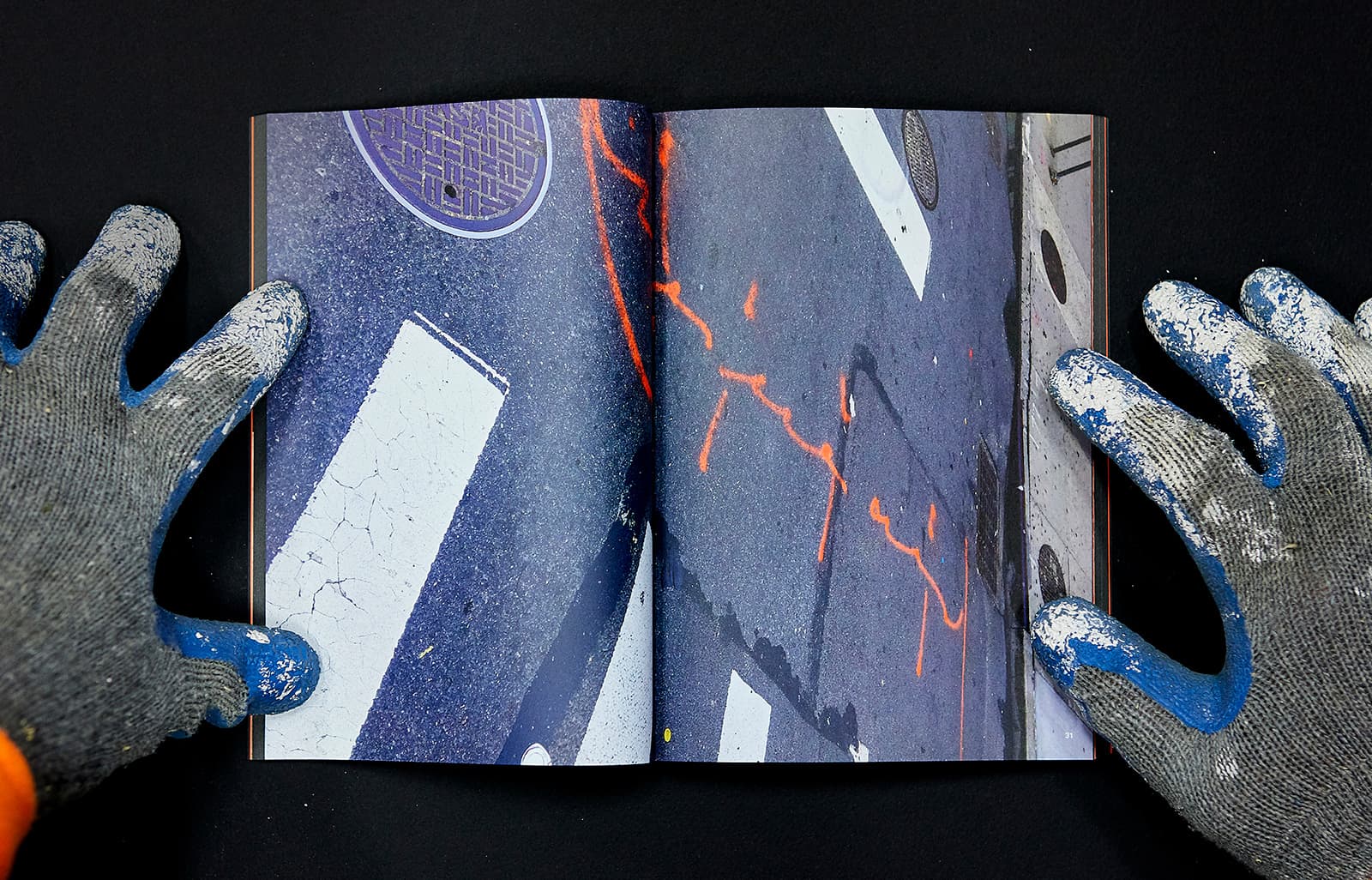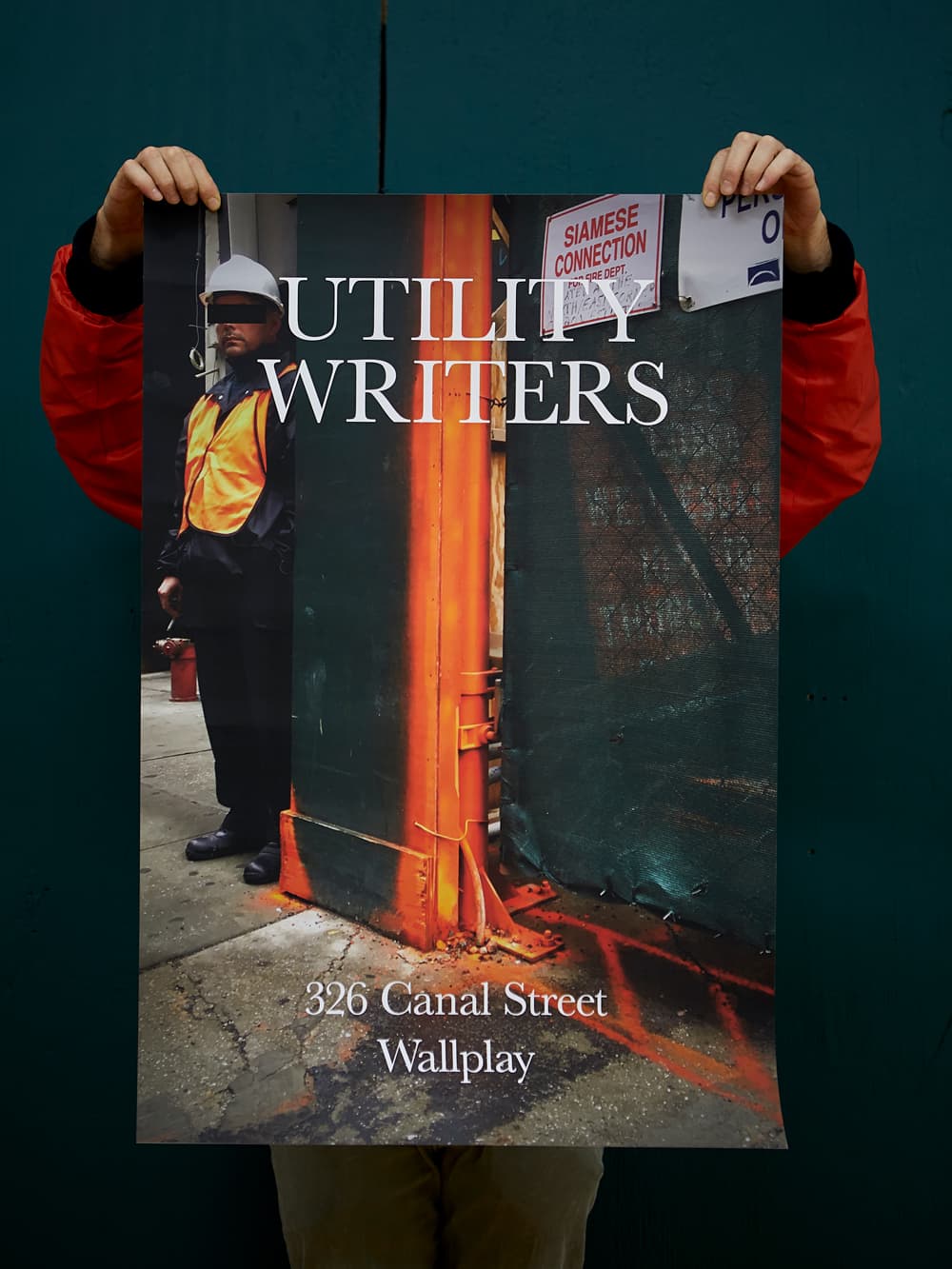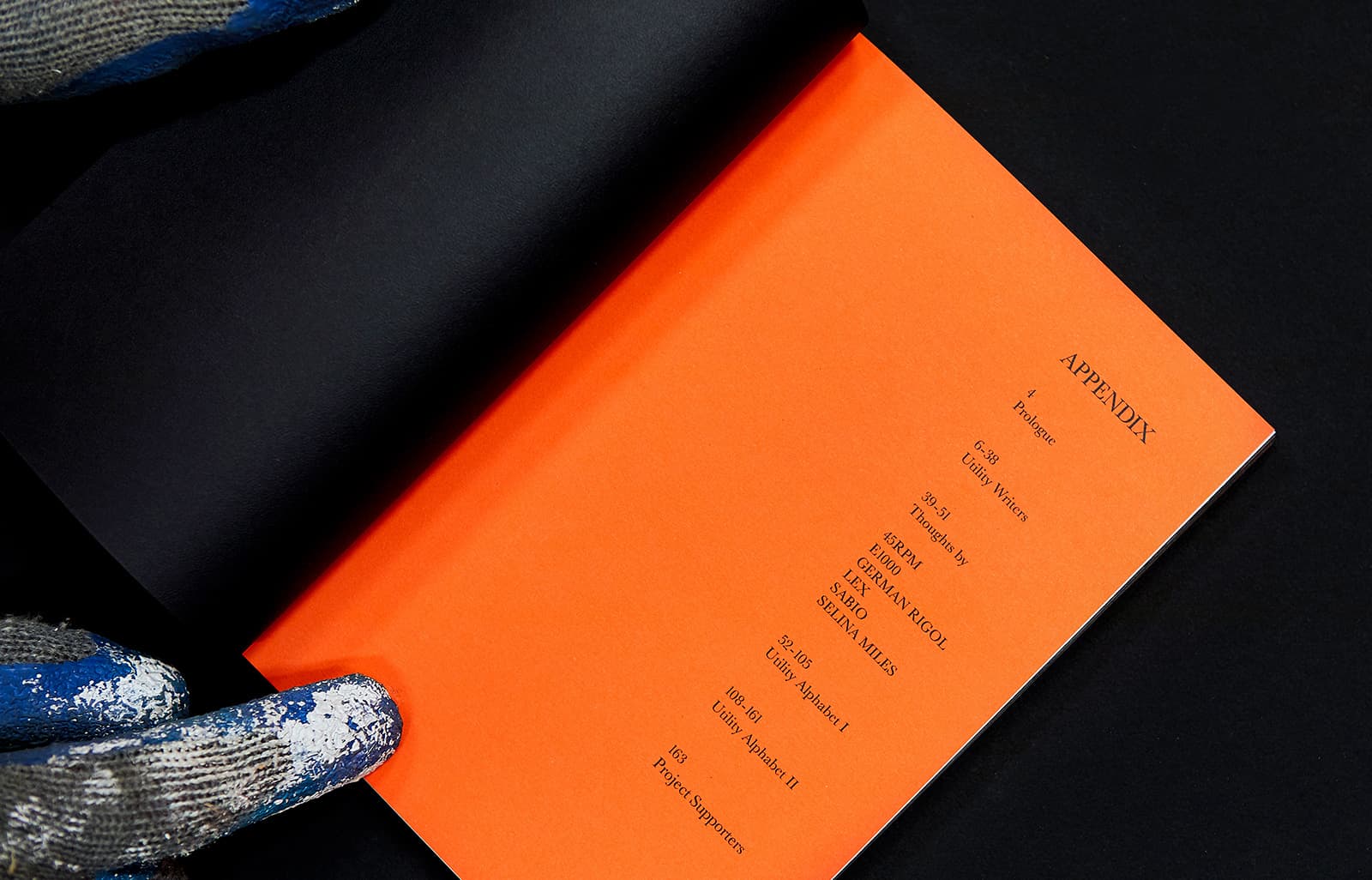 PROJECT FACT
Only Lebron718 agreed to be interviewed, all other Utility Writers kindly said no or asked not to show their face. In an unreleased part of the interview, Lebron718 agreed that sometimes, Utility Writers also write their names, on the floor. If you would like to know more, please do not hesitate to get in touch.
CREDITS
Interview: Lebron718
Essays: 45rpm, E1000, German Rigol, LEX, SABIO, Selina Miles
Vests: An Honest Living
Production: Laura Cartagena
Photography: Alex Contell
Book Printing: Small Editions
Project Manager: Regina Harsanyi